My wife and I had feelings of nostalgia about the 90s as we learned that today is the 25th anniversary of the unappreciated classic, Martin!  As much as I love watching Martin telling his friends to "get to steppin!" or seeing Gina get her head stuck in railing of a bedpost now, I didn't truly appreciate the show as much when it was showing on Fox back in the day. I realized that the same can be said for many Black shows, but even more with Black films. We all know those movies deemed "classic" and is almost blasphemous if you never seen them. Here's just a few (in no particular order):
Boyz in the Hood
The Wood (personal favorite)
Friday
Set It Off
Love & Basketball
House Party 1  & 2 (many people agree that 3+ wasn't good)
I believe that if you talk to anyone in the Black community, they'd most likely agree that those films deserve to be in the Vault. But what about those other Black movies that didn't catch the hearts of the people or didn't necessarily go straight to the theaters? Here's just three other Black movies that I think deserve to be added to the Vault of Black Culture:
Paid in Full: I know, I know, I know. "This is a classic!" The thing is, it's not widely considered a classic by a long shot. It didn't do major numbers in the theater and it came out at a time when the country was still reeling from the Sept.11th attacks. Produced by Dame Dash, Jay Z, Camron, and others, Paid in Full, is definitely in a class of its own. The cast was phenomenal (Wood Harris, Mekhi Phifer, Camron, etc.) and the story was actually pretty decent as Cam and company opted to tell the tale of the original Big Three: AZ, Alpo, and Rich Porter. Raw, but quality, the film provided enough game for street and boardroom hustlers to make it happen everyday b. Cam was a fool the entire movie (definitely deserved some kind of award for his performance) and Mitch's love for the hustle was on full display. 
2. Belly: Look in 1998, DMX was running 1998! Not only did he release his debut album, Its Dark and Hell is Hot (certified quadruple platinum), he starred in this monster of a movie. This film had a cast of hip-hop faces: Method Man, T-Boz, and most importantly, Nas who was DMX's partner throughout the movie. The movie was a bit rough at different parts, but it really showed a different perspective of the hustle and what happens when you're trying to get out of it despite the lure of the game. I loved the symbolic nature of Nas' character wanting to turn over a new leaf and move to Africa for the betterment of his family. After this scene, I can see his rationale.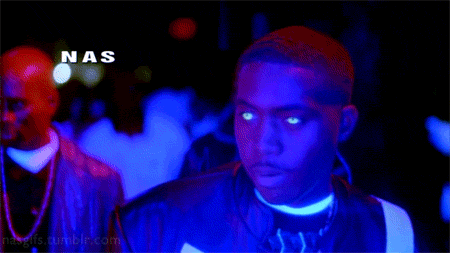 3. Soul Food: Now, I might get some push back for this one, but fight me! When I bring up Soul Food, I'm usually met with two responses: a) the movie where the cousin is sleeping with her cousin's husband, but its a good movie OR b) the movie depicts whats wrong in the Black family through bad eating habits and dysfunction despite losing their matriarch. I have to go ahead and push this into the vault. I think the film captures both perspectives and shouldn't be dismissed. I actually identified with the film because I can see my own family in many of the characters. Overall, the movie depicted the importance of family and unintentionally showed the strength of Black women (I didn't pick up on it at the time) despite everything going on. Also, it gave birth to an amazing television series that I thought would help me get with a young lady back in the day as well as birthed one of the best clips in Boondocks history years later.
These are just a few that I believe deserve to be in that vault. There are so many more, but I didn't want to bore you with the details! What are some other unappreciated Black movies that should be in the Vault of Black culture? Better yet, what are some films from this current decade that deserve to go into the vault?